الإرهاب والقتل الهندي لإخواننا في كشمير
The 8 year old innocent was killed by Indian Police
By soskashmir
http://soskashmir.wordpress.com/2010/11/01/the-8-year-old-innocent-was-killed-by-indian-police/
Where are the so called agencies of human rights and the directors of Facebook who defend the freedom of speech against us only
The 8 year old innocent was killed by Indians during current protests. I haven't heard any NGO protesting working for childhood protection. Have you?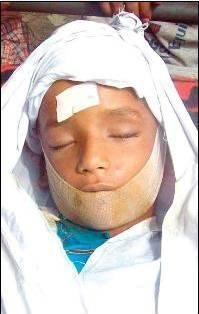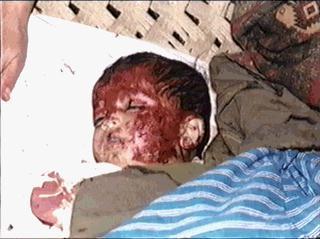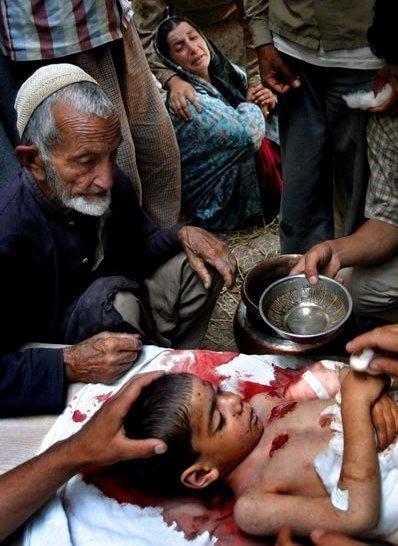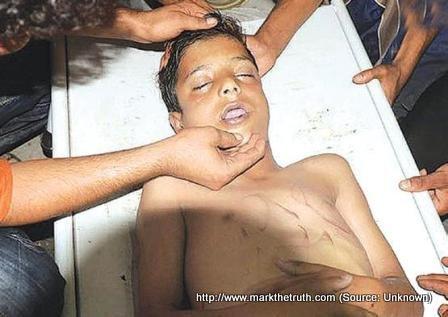 Baramulla Kashmir | PEOPLE CARRY THE BODY OF NINE-YEAR-OLD TARIQ AHMAD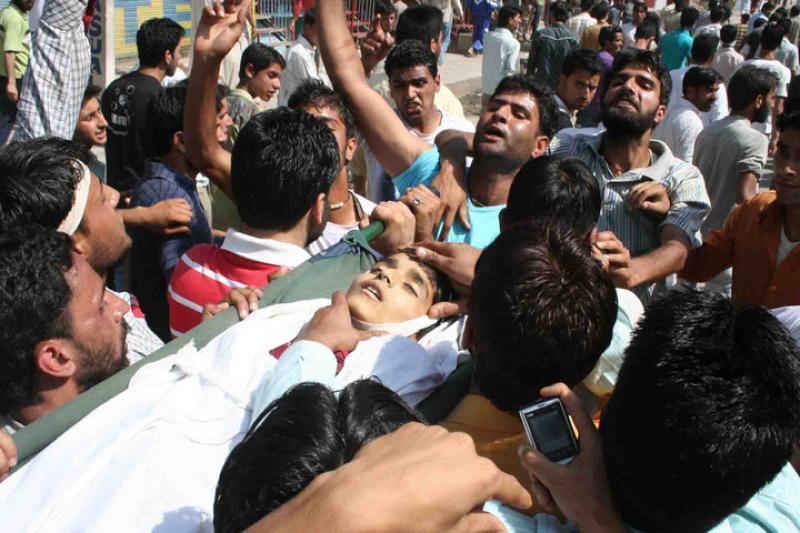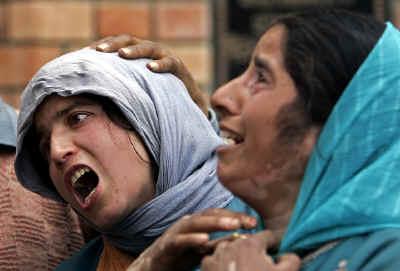 Can you imagine these kids can be involved in terrorism?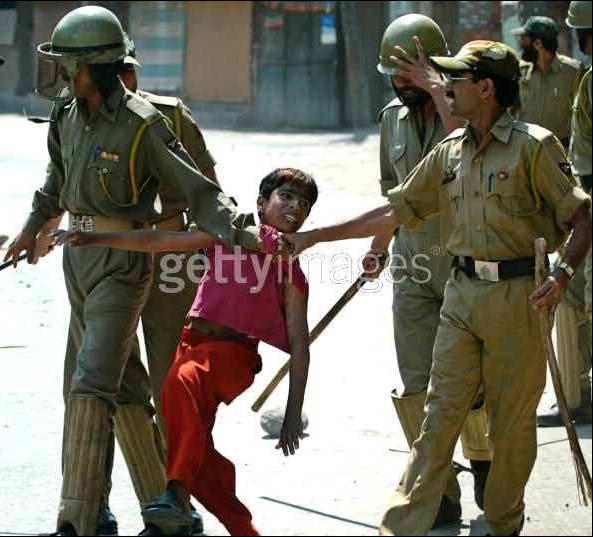 Would someone care about the rights children have? Where are the human rightist?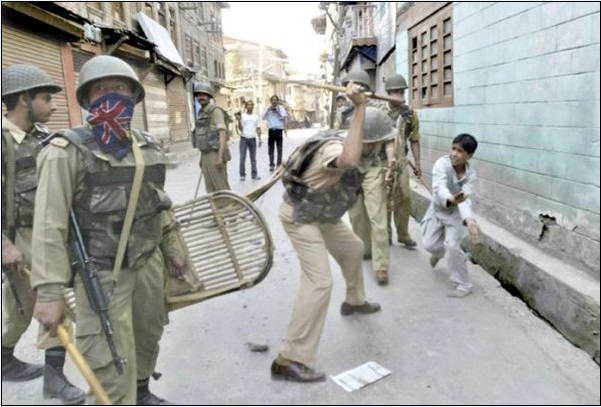 Even Indians consider Dupatta as a weapon of terrorism…………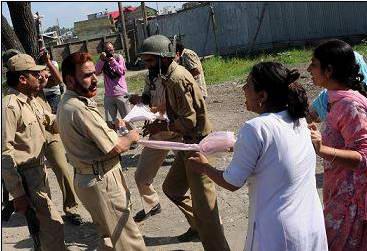 So many cowards behind a single journalist…
Freedom of speech vocalists are silent here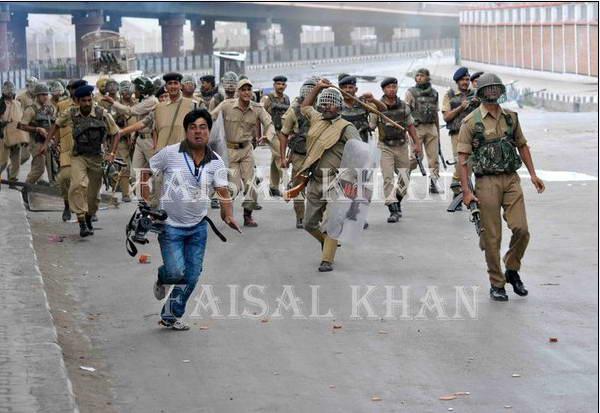 Can this old man be dangerous for hundreds of thousands of Indian troops deployed in valley?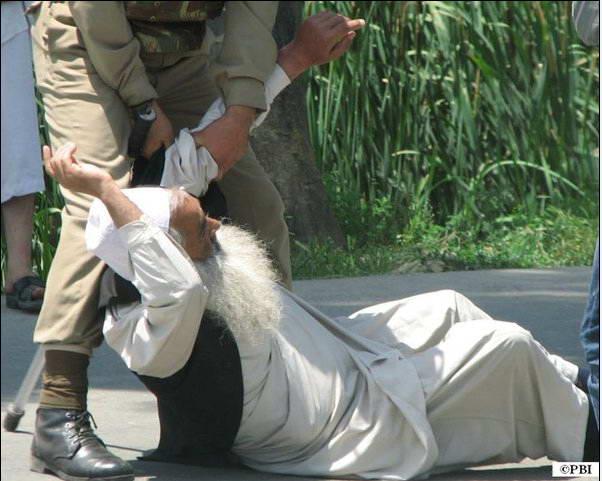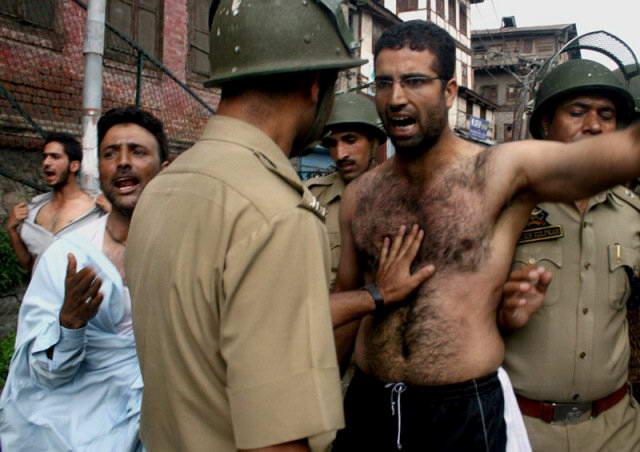 Indian paramilitary soldiers beat a Kashmiri civilian during a protest in Srinagar , India , Wednesday, June 30, 2010. Authorities brought new areas under curfew in the Indian portion of Kashmir on Wednesday to control the worst street violence in a year, triggered by the killing of 11 people allegedly by government forces over the past two weeks. (AP Photo)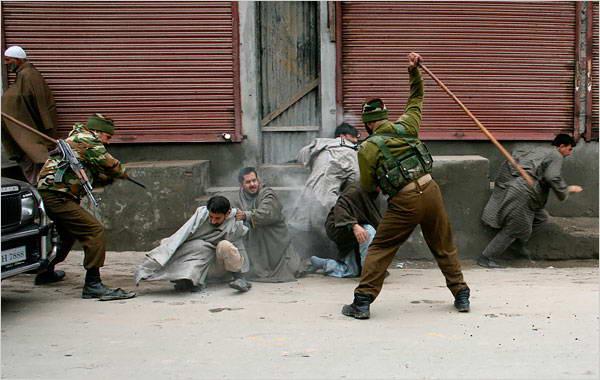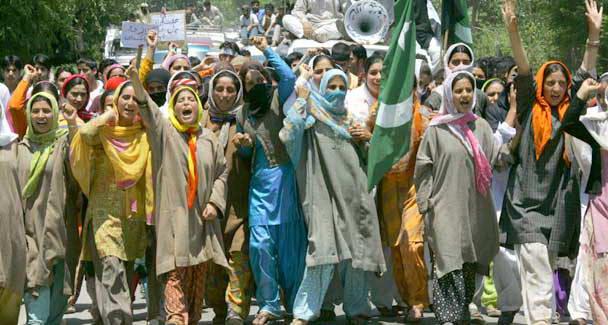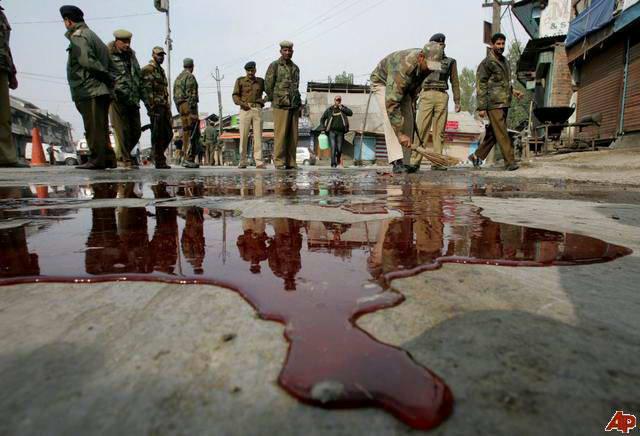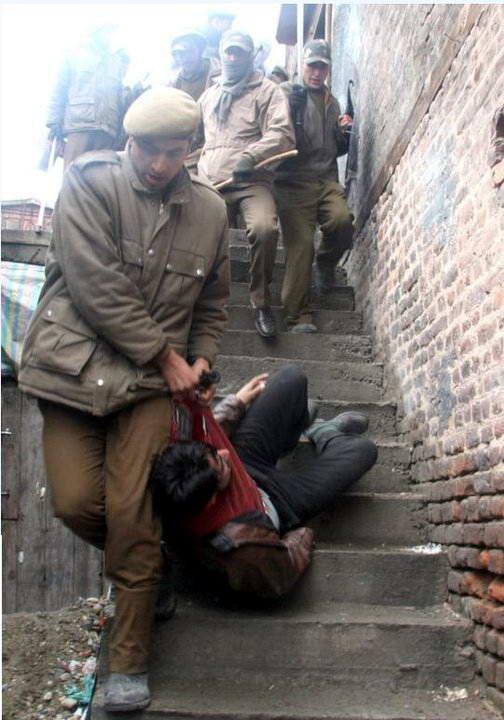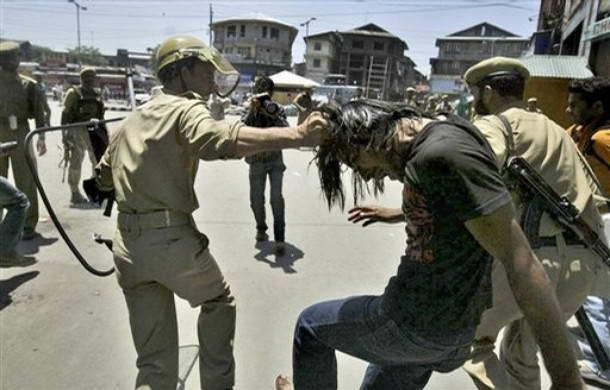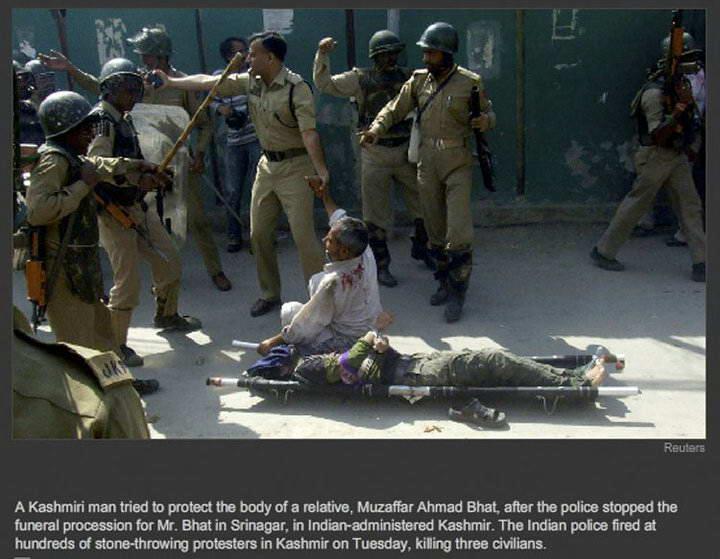 A young innocent Kashmiri student, aged 22, shot dead at point blank range by the draconian CRPF. They had promised a revenge killing after a trooper was shot dead by militants in the same location: The Slaughterers awarded one hundred rupees and promotions for killing the innocent Kashmiri.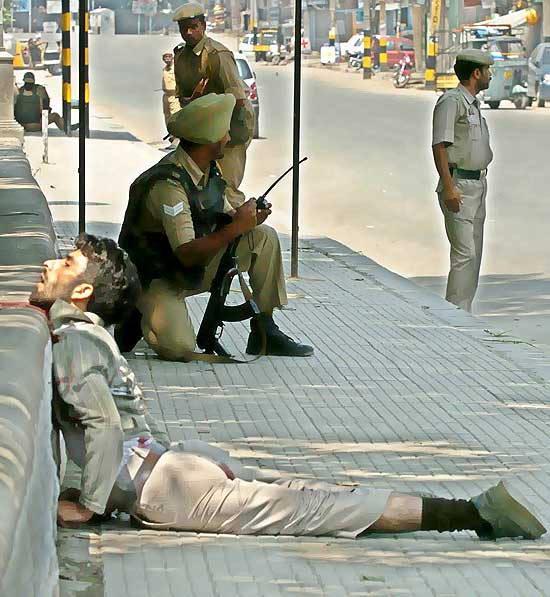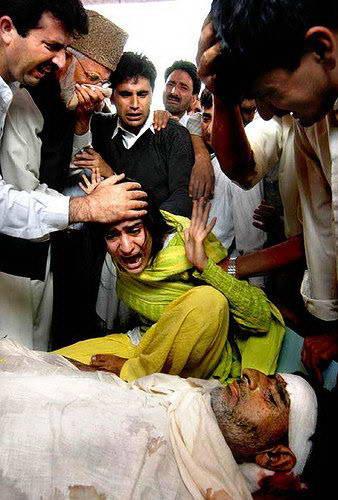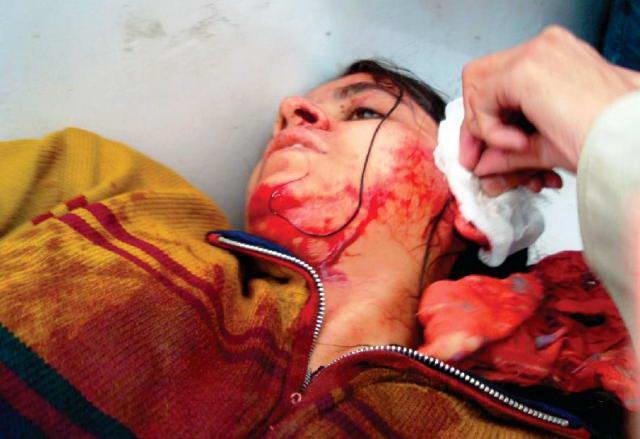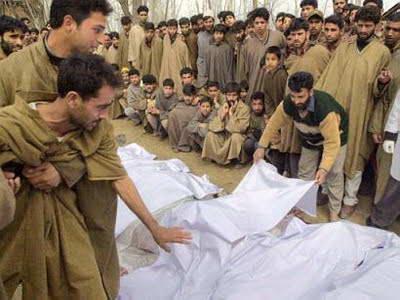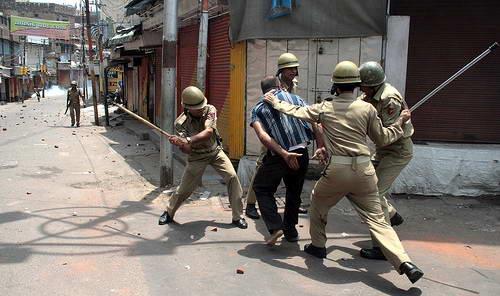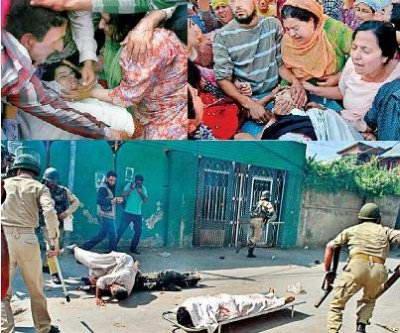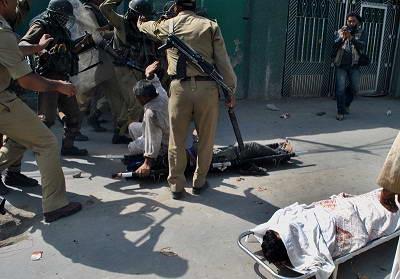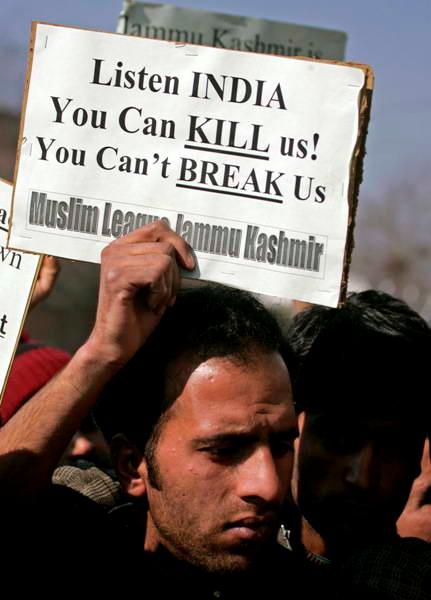 ملاحظة : عند حفظ أي صور تظهر بحجمها الحقيقي
-----------------------
التقارير المنشورة تعبر عن رأي كاتبيها